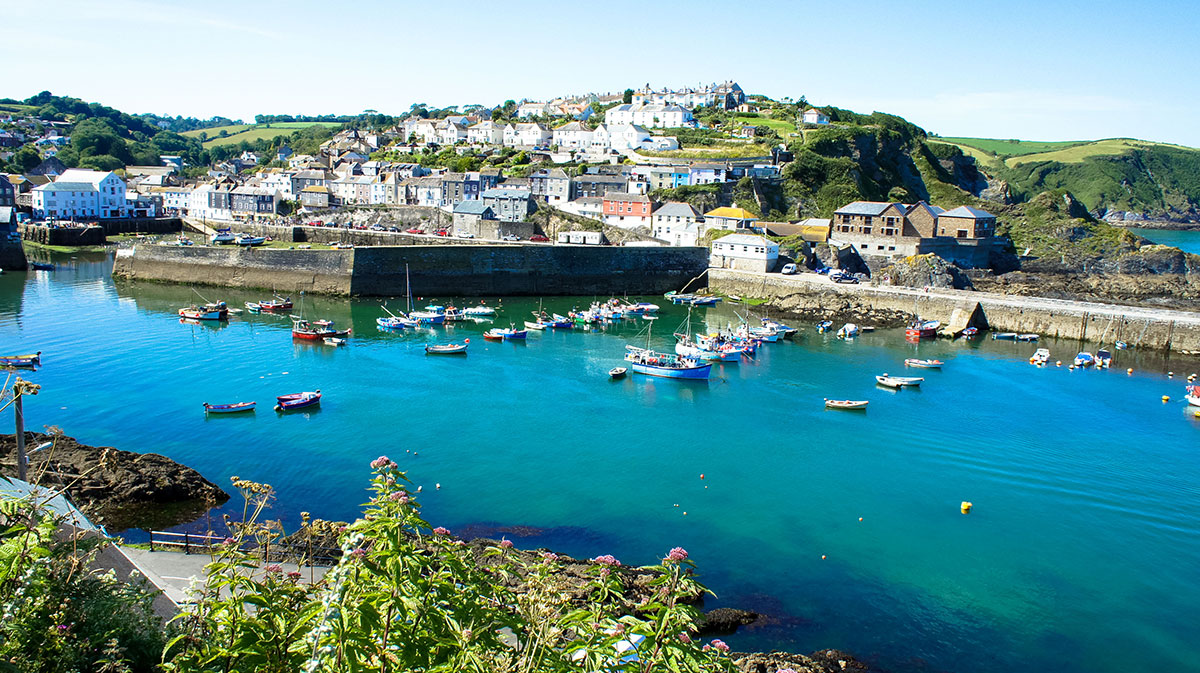 Mevagissey is a small quaint fishing village just 5 miles from St Austell on the Roseland. The interesting working harbour and narrow windy street with many restaurants, pubs and varied shops make Mevagissey a memorable holiday destination.
Situated very centrally in Cornwall, Mevagissey is an ideal base to explore the whole county.
Mevagissey Museum can be found in a wonderful old building at the entrance to the outer harbour, built in 1745 to construct and repair vessels for smuggling, it offers a wide range of exhibits, artefacts and information about Mevagissey over the years, covering the fishing industry, the way of life for local people and much much more.
Mevagissey Model Railway is positioned 130 yards straight back from the Harbour, there are over 30 trains travelling through varied landscapes. The interactive buttons make it a fun visit for all ages!
The coastal walks from Mevagissey offer the most magnificent scenery. Walkers can access the path in either direction from the Harbour. Walks range from a shorter walk, taking in the quiet and hidden away Polstreath Beach that is accessed by a long flight of steps (but worth the effort), continuing to Pentewan or a much longer walk to the west taking in Chapel Point, the village of Gorran Haven (where you could return to Mevagissey by bus, if necessary, or just pause for some refreshments!) and on to Dodman Point.
The Mevagissey Fowey Ferry runs during the summer months, offering a wonderful day trip across St Austell Bay to the delightful town of Fowey.
Vist their website here: www.mevagissey-ferries.co.uk

Mevagissey Bed & Breakfast at its Best!